The highest of distinctions is service to others.
Five Points of Fellowship Program
Howell Lodge No. 38 pledges to help the local community.  One way that we are contributing is by donating to the local Gleaners Food Pantry and the Livingston County Humane Society.  We have been challenged to fill five full donation boxes of food and supplies for these organizations to help those in need over the year.  The lists below are the most-needed items posted by these organizations.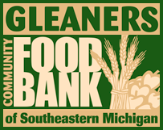 SUGGESTED ITEMS TO DONATE
Please, no opened or glass containers, homemade food, or expired products.
Tuna Fish
Canned Meat
Beef Stew
Meat Soups, Hearty Soups
Canned Spaghetti or Pasta
Dry or Canned Beans
Baby Food or Formula
Ensure/Supplement Drinks
Rice
Noodles/Macaroni
Powdered Milk
Pancake or Baking Mixes
Cereal/Oatmeal
Granola Bars
Peanut Butter (Plastic Jars)
Jelly (Plastic Jars)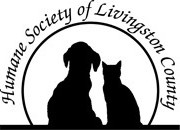 SUGGESTED ITEMS TO DONATE
*** indicates items needed in large quantities.
***Any dog and cat food (bags, cans, etc.)***
Cat Litter and Litter Boxes
Blankets, Fleece Fabric, or Towels
Puppy Food and Kitten Chow
Cat or Dog Beds
Strong Dog Leashes
Dog and Cat Toys
Dog and Cat Treats/Chews
Safety Cat Collars
Hand Sanitizers and Clorox Wipes
***Paper Towels and Cleaning Supplies***
***Liquid Bleach***
Trash Bags (Large, Heavy Duty, and Kitchen)
***Dishwasher Soap***
***Laundry Soap***
Liquid Hand Soap